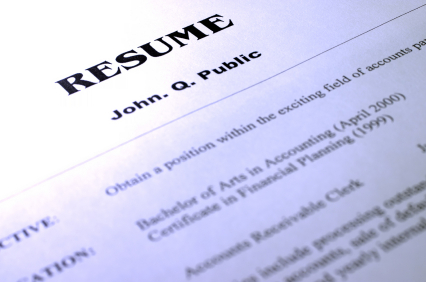 For many soon-to-be college graduates, the time is coming to put together your resume. This can sometimes be a daunting task. So whether you're using LinkedIN as your resume source or putting together an old-fashioned paper one, here are some tips to help make your resume stand out.
1. Make it easy for hiring managers to analyze your resume use a simple format with short sentences and bullet points. For example:
X Company 3/2009 - 11/2009 Location
Area Sales Manager for X Territory
Provided all accounts with X products. Maintained orders and stocked levels for all accounts.
Sold new products as they came into the market by utilizing open communication with all accounts providing the best service possible.
Sold, ordered, merchandised and maintained cleanliness of product with every account.
Planogram resets, POS place meant, fixture installation and adjustment as well as cold called new accounts in order to increase sales within the territory.
2. All information needs to be factual, save the subjective info for interviewing (such as "great team player" or "quick learner"). This saves your time, and we want to give you the chance to sell yourself in person. After all, facts about your work history are what the employers are seeking.
3. Highlight or bold key qualifications that need to standout (certifications, skills, etc....). This is important…we want to know all your great accomplishments, and we want to be able to see them quickly. However, stick to ones that are close to the area your applying for.
4. We recommend always including references at the end of your resume. Thought and consideration of your current employment situation will help determine references and should include former or current supervisors, co-workers, and/or other relevant industry professionals. All references should be contacted by you for their approval and understanding of confidentiality. A brief description of your relationship to the reference in addition to contact information if also helpful.

Hope this helps! Feel free to contact us if you have any additional questions! Happy writing!