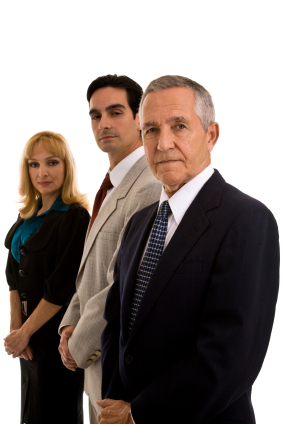 Picture this scenario: You have just accepted a job offer from a company and find yourself walking into work on Monday with resignation letter in hand and butterflies in your stomach.
Upon arrival, you schedule a meeting with your supervisor. To your surprise, the meeting goes surprisingly well, you announce your intentions and the manager is very supportive and understanding, he even wishes you the best of luck! What a relief, right? Then out of nowhere the manager and his boss, a VP, swing by your office in the afternoon and present you with a lucrative counter-offer. Then confusion sets in. What do you do? How could you not accept a 20% raise?
Yes, that is an option, but let me provide you some "food for thought" with three perspectives on counter-offers.
First, consider the general principle of the matter. What was it that drove you to seek out a new position? Obliviously you were dissatisfied with something or you would have not shot out the ole' resume. Were you not being treated well? Is the culture or work environment toxic? Did you desire a new responsibility/position? If the answer is yes, then no increase in salary will change these problems.
Second, if money was the primary driver, then why now are they suddenly opening up the pocketbook and giving you that big pay raise? Before you had another offer you weren't worth the money and now you are? What has changed since then? Possibly leverage? Remember, good quality companies don't
wait to reward an employee until they are about to lose them. At quality companies, pay raises are the result of hard work, not threats to leave.
Let's say that you do accept this counter offer with a 20% raise, what do you think your raise will be at the upcoming review? Absolutely correct...nada!!! This was your raise, it just came early!!! Do you know what also came with this raise? A special reserved spot at the front of the downsizing line the next time sales drop. You say how can this be……they just told me how much my work was valued? It is valued, until they need to chop out the highly paid employees in order to keep their own jobs.
When a downsizing occurs, you have two strikes against you: Disloyalty and price. Accepting more money simply means that you can be bought. Others in the office will take note and remember.
Thirdly, in order to accept a counter-offer, you have to call up the company that you just accepted an offer from and explain to them that your word is no longer any good. Isn't this a more gut-wrenching experience than resigning? There is no good advice on how to do this, because no matter how it is done, a bridge will be burned and if you work in a small industry, the word will get out on what happened.
Fast-forward ahead to that time you are downsized, wouldn't it be nice to have the option of reopening discussions, but oh if only I hadn't closed that door. What if that hiring manager now works for another company? Well, cross them off the list too.
The truth of accepting counter-offers is that your risk is maximized, your reputation is soiled, and your reward is limited.
Thoughts?