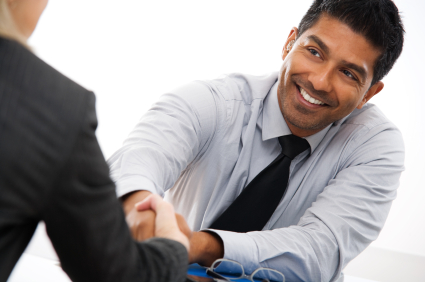 Over the last couple of months, I've written a couple of blogs discussing how to select the right recruiter and then how to work with that recruiter. In thinking about the next blog post, it dawned on me that I might have gotten the cart ahead of the horse!!! While both of those topics are important, neither does much good unless you understand the value a recruiter brings to the table. Thus, I thought it might be a good idea to discuss my thoughts on what a good recruiter should be doing for you……
Assuming you have selected the right recruiter, this individual will fill two different roles for you: First as a
job center,
then secondly as a
career counselor
.
As a job center, a recruiter provides you with exposure to specific or hidden jobs (ones that are not advertised). Good recruiters will have strong relationships with the hiring managers of their clientele and are often privileged to human resource needs that even the HR department is not aware of. In addition, even if there is no job currently open and a recruiter believes you would be a good fit, they can market you in and often a job is created for you.
Also, the use of a recruiter will save you great amounts of time (especially if they pre-screen you to uncover your needs & goals) Instead of wasting time searching for jobs, you can apply this time to your current job. Furthermore, recruiters can operate in a confidential manner to ensure that your current employer isn't aware of your search. This is more of a short-term function.
Then from the career counselor perspective, you can expect a recruiter to look at your career strategically and offer up options based on your needs and goals. For example, they should be able to outline the advantages/disadvantages of different positions or explain which companies are known to have good/bad cultures. They can offer resume suggestions, give advice on whom to use for references, enlighten you to the current salary ranges, or instruct you on what types of questions to ask during the interview process. These are more long-term functions.
The key to this is simple honest communication. Once a recruiter understands how to help you, they can, and most often will. Don't be afraid to ask for help. Those who don't ask, don't get. Career Solutions is here if you have any questions at all.