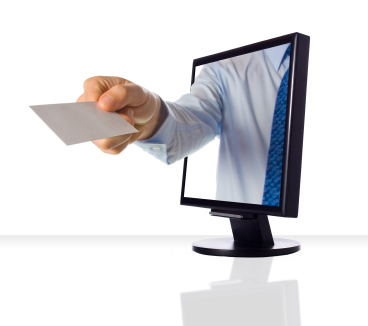 We've been talking about getting your foot in the door to a great agriculture career by looking organized on paper or LinkedIn, but now, how do you transfer this organization and professionalism over to your interview? ; We're going to do a series this week on interviewing, starting with how to prep leading up to the interview.
There are typically two types of interviews we do here at Career Solutions:
So, you may be wondering why we would do phone interviews versus face-to-face interviews. Well, for starters, we're physically located in Indiana. We serve agriculture, equipment, and livestock companies all over the United States. We wouldn't ask you to fly into Indiana if you were in Iowa and we were hiring for a position out there. No, rather, we'd do a phone interview and move onto the next steps if you qualify. (See our last blog post on the Career Solutions
candidate process
.)
If you were around the Northern Indiana region, we would most likely ask you to come in for a face-to-face interview. A couple of things we recommend:
1.
Remain flexible and make yourself available
- There is nothing worse than attempting to pin down a candidate for a position and either a) not being able to get a hold of them, or b) they're too busy. Also, be sure to confirm the time, itinerary, get the proper address and directions if needed.
2.
Find out appropriate dress attire
- If you have piercings or tattoos, take the piercings out and I'd cover up any tattoos. We understand that tattoos are more mainstream, but when you're interviewing, you still need to maintain professionalism.
3.
Always, ALWAYS, do research on the company
- The more you know about the history and progression of the company you're interviewing for, the more impressed your interviewer will be. It shows you CARE about the company and that you want to be a team player. It also lets the interviewer know that you took time learning about them.
4.
Always be honest about your experience
- According to
Pamela Meyer, author of Liespotting
: "Up to 25% of C-Suite executives falsify their resumes and at least one third of all resumes contain misinformation: a made-up award; an embellished title; even an imaginary degree." Lying or falsifying your resume is not cool, and can lead to termination if found out. Always be honest, and if you need help on something, be up front about that as well. We'll work with you, especially if the passion is there.
5.
Write down any specific questions you may have
- Yes, there always comes a time where your interviewer will ask if you have any questions. Now is the time to ask. This part is pretty easy if you've done your research as suggested in step three. We'll talk about appropriate questions and questions to avoid in the next posts. Having questions prepared lets the company know you're interested in your future and is also a sign of preparedness.
We hope this helps you prepare for your interview. Stay tuned for our next blog over more interviewing tips!