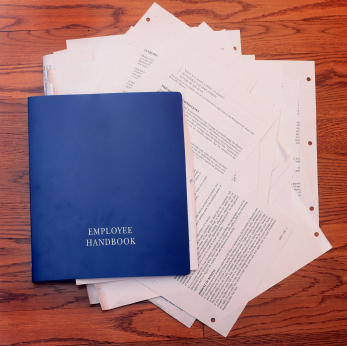 The following is a guest post by Lisa Heacox, which she originally wrote for
Croplife
. I was interviewed for it, and it has some great information. This is the first post in the series we'll be talking about this. Let me know if you have any questions.
See how your company compares in this snapshot of current retailer salaries and benefits.
BY LISA HEACOX
LATER this year, CropLife will conduct its first-ever ag retailer compensation survey. But we wanted to talk to a few agriculture placement specialists to get an initial lay of the land. The scenery is, in fact, especially interesting this season in light of the economic challenges facing not only dealers but also the entire country.
Six months ago, search firms were working with a large number of ag companies seeking employees" and demand was not being met. But at presstime, the tables had turned dramatically. As farmers hold off on input purchases, so employers have been waiting on hiring. "The pre-pay market is way, way off this year, down around 40%, and some more than that," says Gary Weilbaker, recruiter, Eastern Cornbelt with Career Solutions Co. "A lot of companies are on hold mode. They're not really cutting positions,
but I've not heard of any adding or back-filling jobs that have become available. Or, they may have initially made plans to add head count, but they're not doing it."
So the pool of ag job seekers has swelled, and perhaps in an unexpected way. Weilbaker says many of these applicants worked in agriculture earlier in their careers, then left to go into manufacturing. They've lost those jobs or are looking to get back into agriculture.
In fact, "There's also a large pool of non-agricultural professionals trying to get in," says Weilbaker. "That's a little unusual. Normally, people not involved with ag don't want to have anything to do with it." And he says it's tough for these workers to break into our industry without a farm background or ag degree.
About The Money
Melinda Mullinex, HR services manager with AgCareers.com, emphasizes that
top talent will always be highly desired, and managers are faced with the challenge of meeting the demands of a more experienced job seeker pool" plus a talented group of current employees. She notes current staff hold valuable job knowledge or even a "trade secret," plus the investment of time and money wrapped up in their training and development.
Several factors are key in keeping good employees, not the least of which is fair pay. Unfortunately for retailers, compensation levels in 2007 and 2008 appreciated a lot. "We were on a real steep climb," describes Weilbaker. That created challenges for established agribusinesses who had to pay talented new hires more than what current employees were earning" to the tune of $5,000 to $10,000 more. "It upset the whole compensation structure of the company, and there's had to be some readjusting
companywide," he says. The situation has flattened out just recently, he says.
When managers do get to talking about compensation, they reveal a wide
variation in what employees are paid. Weilbaker is amazed how often salaries don't correlate to the value a staff member brings to a company. "There are guys that are way, way underpaid" and some that are way, way overpaid," he says. Mullinex adds that dealers need to be creative if they don't have the money to pay more competitively. She has heard of companies offering retention bonuses, years of service awards, employee referral programs, additional paid time incentives, and gym membership reimbursements.
Bring On The Benefits
What do benefit packages look like these days? Here's a rundown.
Health coverage:

Group plans are the norm, with a monthly premium of $150
for an individual and $300 for a family. Annual deductible for one person would be $500, $1000 for a family. Above-normal packages will lower the deductible to $250 for the individual and $500 for families" with no monthly out-of-pocket premium for one person and $150 for a family. While many Americans find themselves without health insurance, Weilbaker says 95% of the companies he works with offer coverage.
As a general rule, Mullinex would say that competitive employers pay between 60% to 75% of health premiums and higher than this figure would be "above scale."
Vacation:

Two weeks is standard, though for more experienced employees, say
30-plus years old, three weeks is common.
Retirement plans:

Companies usually offer 401K plans, with the employer
typically matching dollar for dollar 3% of an employee's contribution. In higher-end benefit packages, employers match 4% to 5% or more.
Profit sharing:

More companies are creating profit-sharing pools. The plans
encourage longevity with a firm, since any money employees have invested for them returns to the pool if they leave before the 5-year mark. These programs are in offered in addition to 401K plans.
Incentive pay:

Here, companies reward employees based on the value their sales bring to the company. The reward goes beyond a straight commission percentage. "It's not only the volume of product you're selling, but at what price you're selling it and what is the gross or net margin of that product or service to the company," explains Weilbaker. "If somebody is selling a higher value or higher margin product they get paid more than someone selling a lower profit product."
"We have heard from employers that have delivered bonuses and not base pay, or merit, increases," Mullinex says. "This is one way to reward strong performers without increasing your salary budget for the time being."
Commissions:

In AgCareer.com's survey, Mullinex says that approximately 41% of the 46 agribusinesses polled in their survey paid commissions. Solid and top performers can be rewarded with anywhere from 2% to 3.5% of their sales.
Company vehicles:

For sales people on up, company vehicles" or at least car allowances" are provided. Mobile phone plans are also offered.
Education reimbursement:

This benefit is particularly in demand by "our
Millennial generation of employees," notes Mullinex. It's not often offered, but can have a significant impact on an employee's job satisfaction: the message is that the employer is investing and building value into an employee's career, says Weilbaker. In fact, workers' ages play a role in the benefits they want most. Generally, employees under 30 years old look for compensation, perks, and job titles. In the 30- to
40-year-old age range, compensation, job location, and job stability are important. For employees in their 40s and above, health insurance, 401K plans, vacation time, company stability, and work load are valued. At this age, preferences often get more involved because workers have children, says Weilbaker.
"Job seekers and employees alike are looking for the reinforced message from your organization that their job will be secure and your organization is stable," emphasizes Mullinex.
Stay tuned for more this week on this topic! Thanks for reading!