Search: career solution
3 January 2011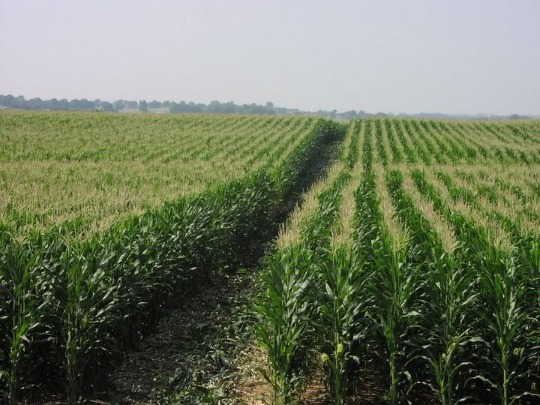 Thanks for stopping by our new blog. We're pretty excited to finally get this thing launched. We're also pretty new at blogging, so we're getting a bit of istance. However, what we ARE good at is finding some of the best agricultural positions out there, all over the country.
Why choose a career in the Ag world?
This is one of the number one questions we get asked. Did you know that over 1/4 of the United States GDP (Gross Domestic Product) is Agricultural-related? There are millions of people who don't know this. Here are some more benefits of choosing a career in the agriculture field:
Stability - When you think about it, people have to eat every year. Period. Farmers' will always be planting and harvesting product.
Diversity - the multiple sectors in agriculture field require varied ag backgrounds and skill sets.
The agriculture field is international in scope, which increases the number of job locations.
The United States is the world leader in agri-business. As mentioned above, 1/4 of the US GDP is from agriculture. People all over the world rely on this constantly evolving industry.
Cutting edge technology and new innovations are constantly being developed.
Compensation has steadily been increasing. We'll talk about salary negotiations soon.
The culture and people of agriculture make it a great place to work.
Most of us have grown up in this industry. You could call it a way of life. What we're here to do is give you the most current information, give you hot jobs of the week, and help you walk into your Ag career with your eyes wide open by giving strait-forward resume and interviewing tips.
Welcome to your one-stop shop for all things agriculture-related.
7 January 2011
We know there can be scary stories out there on "headhunters" or "recruiters," so we've decided to just strait up let you know the way we do things here at Career Solutions: Here is our application process.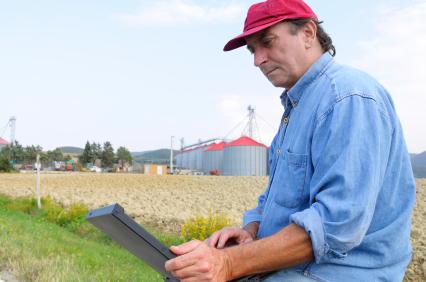 Career Solutions Applicant Process
How we are structured:
We never charge candidates a fee
All candidate information is strictly confidential
We never disclose your name or information without your authorization
Recruiters are industry and geographic specific
All candidates are shared internally within the recruiting team
What you should do initially:
Go to our website: www.careersolutionsco.com
Search our data base of current job openings
Clink on our Application button
Complete the questions and attach your resume and references
What you should do long term:
Monitor our web site for open positions that you are interested in
Apply to other positions you are interested in and qualified for
Keep us informed of changes to your career needs
What we do initially:
We notify you via email that we received your application
We review you resume, qualifications and references
If you don't meet our clients requirements:
We keep your information on record
We search for other appropriate career openings and call when they turn up
If you DO have the necessary qualifications our clients are looking for:
We contact you to assess your career needs and goals
We arrange a time to interview you - on the phone or face to face
Internally we search all Ag industries for additional career opportunities
We contact your references and industry professionals with your approval
With your endorsement we present your resume and credentials to our clients
You are contacted to make arrangements for an initial interview with our client
After the interview we provide you with our clients evaluation
Further interviews are scheduled if needed
We help you review the offer and assure your needs are being met
After your new career starts we contact you to evaluate your position
We welcome referrals from other industry professionals in need of your services
That's it in a nutshell. We want to help you find a job you're secure with and want to help the companies that work with us find the most qualified candidates. Any questions?

processing
,
application
,
interviewing
,
career solution
,
careers
,
resumes
,
recruiters
,
headhunters
,
ag positions
10 January 2011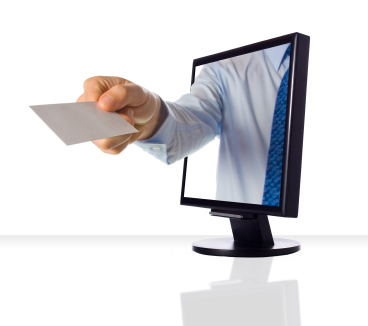 We've been talking about getting your foot in the door to a great agriculture career by looking organized on paper or LinkedIn, but now, how do you transfer this organization and professionalism over to your interview? ; We're going to do a series this week on interviewing, starting with how to prep leading up to the interview.
There are typically two types of interviews we do here at Career Solutions:
So, you may be wondering why we would do phone interviews versus face-to-face interviews. Well, for starters, we're physically located in Indiana. We serve agriculture, equipment, and livestock companies all over the United States. We wouldn't ask you to fly into Indiana if you were in Iowa and we were hiring for a position out there. No, rather, we'd do a phone interview and move onto the next steps if you qualify. (See our last blog post on the Career Solutions
candidate process
.)
If you were around the Northern Indiana region, we would most likely ask you to come in for a face-to-face interview. A couple of things we recommend:
1.
Remain flexible and make yourself available
- There is nothing worse than attempting to pin down a candidate for a position and either a) not being able to get a hold of them, or b) they're too busy. Also, be sure to confirm the time, itinerary, get the proper address and directions if needed.
2.
Find out appropriate dress attire
- If you have piercings or tattoos, take the piercings out and I'd cover up any tattoos. We understand that tattoos are more mainstream, but when you're interviewing, you still need to maintain professionalism.
3.
Always, ALWAYS, do research on the company
- The more you know about the history and progression of the company you're interviewing for, the more impressed your interviewer will be. It shows you CARE about the company and that you want to be a team player. It also lets the interviewer know that you took time learning about them.
4.
Always be honest about your experience
- According to
Pamela Meyer, author of Liespotting
: "Up to 25% of C-Suite executives falsify their resumes and at least one third of all resumes contain misinformation: a made-up award; an embellished title; even an imaginary degree." Lying or falsifying your resume is not cool, and can lead to termination if found out. Always be honest, and if you need help on something, be up front about that as well. We'll work with you, especially if the passion is there.
5.
Write down any specific questions you may have
- Yes, there always comes a time where your interviewer will ask if you have any questions. Now is the time to ask. This part is pretty easy if you've done your research as suggested in step three. We'll talk about appropriate questions and questions to avoid in the next posts. Having questions prepared lets the company know you're interested in your future and is also a sign of preparedness.
We hope this helps you prepare for your interview. Stay tuned for our next blog over more interviewing tips!

agribusiness
,
agriculture
,
interviewing
,
career solution
,
indiana
,
phone
,
linkedin
,
prepping
,
pamela meyer
,
liespotting
,
hazel walker
17 January 2011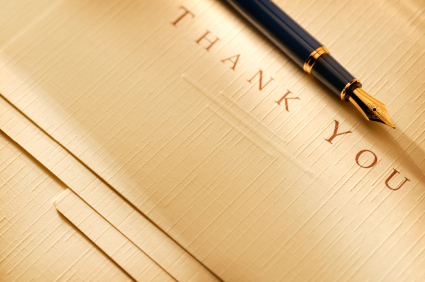 So, you've sent in your resume, made yourself available, and gotten the chance to either sit down with your interviewer(s) or have a phone interview. Now what?
By following the instructions in our last
blog post on interviewing
, you should already know the time frame in which your interviewer will be letting you know whether or not you've been hired for the position. ; Our advice is to send a follow-up letter or email as soon as you get home or to your next destination, thanking them for the opportunity to have been able to talk to them. ; So, check it, this is a good formula for the follow-up letter:
1st Paragraph - This paragraph should start off with "Thank you…" Avoid being general. Be as specific as possible here.
2nd Paragraph - Be sure to mention that you liked what the company had to offer. Be specific with this one too.
3rd Paragraph - Sell yourself again. What we mean by this…remind us again why you're qualified for the job and what you'll bring to the table as far as experience and expertise. ; Let us know why we should hire you.
4th Paragraph - Ask for action or next step. Now, you probably already know the next step, but instead of leaving this alone, you could write, "I know we discussed a decision being made by Wednesday of next week. If for some reason we don't connect, I will give you a follow-up call by Thursday…" ; This shows that you're also willing to take action and that the position is important to you.
Follow up letters have the potential to be a deciding factor in who actually winds up with the position, especially if the company is having a hard time choosing between candidates. Don't be afraid to put yourself out there.
Next blog post, we'll be discussing the "offer" stage.
18 January 2011
Getting a new position can be some exciting stuff, and getting a new position that pays well with good benefits is just as exciting. So, how do you handle the offer stage of the interview process?

Depending on the company and the timing demand of getting someone in place, an offer can happen during any phase of the process. Normally, offers usually come at the last interview or shortly thereafter. As a rule of thumb, you want to always get it in writing. ; Don't be afraid to ask questions to clarify any details, BUT at the same time, you don't want to obsess about the minor ones…like, which holidays are paid holidays, etc…

One thing to keep in mind is that offers can and are often withdrawn. So it's best to make a decision fairly quick. At the same time, don't feel pressured to make an "on-the-spot" decision. It is okay to take time to research the offer.

So, what if you have multiple offers from different companies? There are definitely things to compare and contrast, such as who you will be working for, what you will be doing, and where you will be doing it. Say you fancy one position over the other, but the other has more along the lines of what you're looking for benefit-wise or pay-wise; Don't be afraid to share the facts on the offers you've had to get what you're looking for. There's nothing wrong with that. ; ; It's always good to negotiate, but do it only once.

If you end up turning down a position, don't rule it out completely - things always have a funny way of coming back around. It's always good to leave the door open to offers you reject…remember, all positions can add some value to your resume, especially if you do good work.

At the end of the day, know what you're looking for, but also understand that you may not get it all in one shot. ;


7 February 2011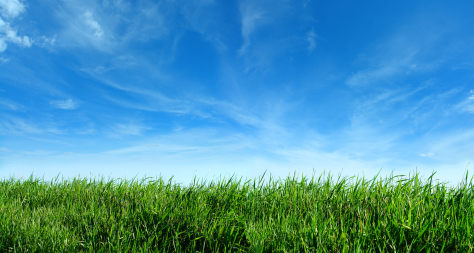 I wrote a post a couple of weeks ago on the process of recruiting, or at least on the process Career Solutions takes when it comes to agricultural recruiting. We feel that recruiters in the past have been given a bad rap, and some of them, I'm sure, deserve this reputation. But not all recruiters have the same ethics. We have four major categories in which we base our model on.
Perspective
We want long-term partnerships with our clients
Our responsibility is to ensure our clients hire the best people
Contingency only, as we only want to get paid for what we do
Do not recruit personnel currently employed by clients
Process
Client centered, we build the process around the client
Thorough needs assessment that may include an onsite visit
Detailed screening of candidates, we do not blast resumes
Our internal sharing of candidates creates a larger selection
People
Each recruiter is specialized by industry sector and/or region
We utilize a professional, ethical, hands on approach
All information is treated with the highest confidentiality
We are flexible and available to meet your schedule
Product
We save time and money by freeing up internal resources
Our diverse and extensive network of candidates
Our industry knowledge can be tapped for data/trends
We assist with scheduling interviews and providing feedback
How we work means a great deal to us from working with our clients to working with our candidates. We want to do things the right way here at Career Solutions, and if that's what you're into, then it's time for a deeper conversation.
Have you had any less than great recruiting experiences? We'd like to hear about them.
21 February 2011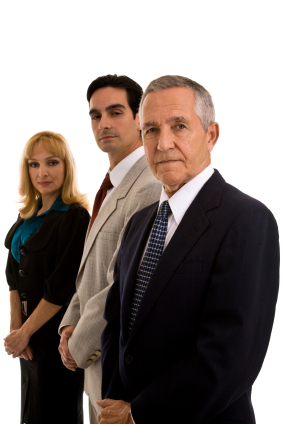 Picture this scenario: You have just accepted a job offer from a company and find yourself walking into work on Monday with resignation letter in hand and butterflies in your stomach.
Upon arrival, you schedule a meeting with your supervisor. To your surprise, the meeting goes surprisingly well, you announce your intentions and the manager is very supportive and understanding, he even wishes you the best of luck! What a relief, right? Then out of nowhere the manager and his boss, a VP, swing by your office in the afternoon and present you with a lucrative counter-offer. Then confusion sets in. What do you do? How could you not accept a 20% raise?
Yes, that is an option, but let me provide you some "food for thought" with three perspectives on counter-offers.
First, consider the general principle of the matter. What was it that drove you to seek out a new position? Obliviously you were dissatisfied with something or you would have not shot out the ole' resume. Were you not being treated well? Is the culture or work environment toxic? Did you desire a new responsibility/position? If the answer is yes, then no increase in salary will change these problems.
Second, if money was the primary driver, then why now are they suddenly opening up the pocketbook and giving you that big pay raise? Before you had another offer you weren't worth the money and now you are? What has changed since then? Possibly leverage? Remember, good quality companies don't
wait to reward an employee until they are about to lose them. At quality companies, pay raises are the result of hard work, not threats to leave.
Let's say that you do accept this counter offer with a 20% raise, what do you think your raise will be at the upcoming review? Absolutely correct...nada!!! This was your raise, it just came early!!! Do you know what also came with this raise? A special reserved spot at the front of the downsizing line the next time sales drop. You say how can this be……they just told me how much my work was valued? It is valued, until they need to chop out the highly paid employees in order to keep their own jobs.
When a downsizing occurs, you have two strikes against you: Disloyalty and price. Accepting more money simply means that you can be bought. Others in the office will take note and remember.
Thirdly, in order to accept a counter-offer, you have to call up the company that you just accepted an offer from and explain to them that your word is no longer any good. Isn't this a more gut-wrenching experience than resigning? There is no good advice on how to do this, because no matter how it is done, a bridge will be burned and if you work in a small industry, the word will get out on what happened.
Fast-forward ahead to that time you are downsized, wouldn't it be nice to have the option of reopening discussions, but oh if only I hadn't closed that door. What if that hiring manager now works for another company? Well, cross them off the list too.
The truth of accepting counter-offers is that your risk is maximized, your reputation is soiled, and your reward is limited.
Thoughts?
8 March 2011
t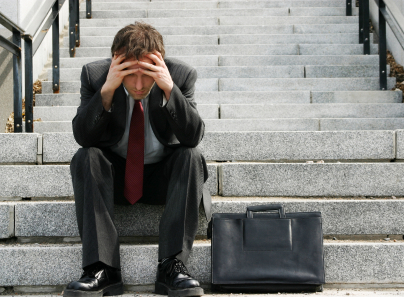 Recruiters are just one of the multiple avenues available to you while taking that next step along your career path. A good recruiter can launch your career to the next level, whereas a poor recruiter can move you back to down the ladder.
Think of it from a carpenter's perspective. When they're on the jobsite, reaching into the toolbox and pulling out a dull screwdriver or a broken hammer costs them time and money, not to mention frustration!!! Therefore, it is critical that only high quality and dependable tools make it into their toolbox. In order to accomplish this, carpenter's tend to buy tools referred to them by their counterparts. However, referrals are not always available, so occasionally these skilled tradesmen have to test out a tool by the old trial and error method. I think this thought process applies well to the job search and selecting a recruiter.
Having a colleague or coworker direct you towards a recruiter that they have prior experience with is ideal, but not always reality, so there will be times where you have to go in cold turkey!!! With that in mind, here are some tips that may help:
Seek out a recruiter who specializes in your industry or concentrates in your profession. This will keep you away from the recruiter who tries to be everything to everybody.
Reference checking the recruiter with either candidates who have worked with them or clients who have hired from them is something to consider.
Ask them why the got into recruiting and then probe around this topic with some follow up questions. Don't be afraid to engage them in this topic. Your goal is to uncover their intention. Are they in it for the placement or do the genuinely want to help the candidate/client.
Find out how they work. Do they keep your information confidential or are they resume blasters? What type of career planning approach will they take with you? How do they handle the interview and negotiation process?
If you currently have a job but are seriously considering switching companies, I would suggest only using one or two recruiters in order to safeguard confidentially and to keep from over-extending yourself. Should you find yourself out of work, then turning up the heat by using three or four recruiters might make more sense. It is important to understand that your initial impressions may be wrong after a couple of test runs and in a couple weeks your portfolio may need some reorganizing!!!
Once you have completed this selection stage, you are prepared to move into the search stage. In my next blog, I'll discuss how to properly interact with recruiters and how to let them help you.
5 April 2011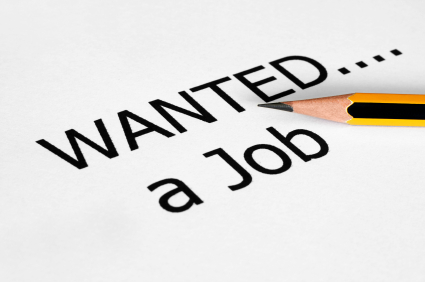 A few weeks ago, I discussed the keys to selecting a good recruiter. Today, I want to follow up on that discussion by reviewing how to effectively utilize a recruiter's services. Before doing that, I think it is critical to note that most recruiters work on contingency searches, meaning they only get paid when one of their candidates is hired by a client. Therefore, the two most important commodities to this type of recruiter are time and reputation. That being said, being respectful of these points will help greatly in understanding how to work your selected recruiter.
1)
Don't play games, be honest
- trust me, recruiters have seen it all and heard every sugar-coated excuse, so don't try to fool them……this will only get you dropped from their list of candidates (recruiters won't risk their reputation or time on someone who tells half-truths).
Just be up front about everything.
If you won't relocate, tell them. If there is a certain dollar amount required, tell them. If you have a non-compete, tell them. If you don't like a job they present, tell them. Don't string them along if you aren't serious about taking a new job, because you will be the boy who cried wolf!
2)
Ask for their opinion
- good recruiters won't judge you, and they have a wealth of knowledge to draw from. Ask them about your situation, your career path…...ask them about the company, the position, the interview…..pick their brain, but don't waste their time. This is also a good gauge on whether they are going to help you - a recruiter who spends the time doing this, probably actually cares about you. One disclaimer on this: Be prepared...some of the answers given may not be what you want to hear!
3)
Give the recruiter an opportunity to work for you
- things don't always happen overnight, so don't get mad if the results aren't immediate or in your time frame. Sometimes it takes me six months to place a candidate due to various restrictions or objections. Trust me, recruiters are always trying to move the process forward. It's okay to check in with the recruiter weekly (in fact this shows good follow-up skills and proves your interest), however, don't become a pest.
Never go around the recruiters back direct to the hiring company.
This only makes you look bad in front of the hiring manager and makes the recruiter mad!
4)
Give the recruiter as much detail as possible
- the more we know, the more we can help. Detailed information helps us sell you to our clients better. It helps us better understand your needs, so we don't present job opportunities that you wouldn't have interest in. Sometimes this may take two or three conversations or a face-to-face meeting. I am always better at helping those I have seen in person!
5)
Handle your discussions with the hiring company professionally
- recruiters can do some buffering of relationships, but if you torch a bridge, often you can take the recruiter down with you, so be professional. As I have stated before, making the recruiter mad by hurting their reputation is not a good idea, especially if you expect future assistance from them. The common example I see is when a candidate turns down a job offer…..instead of going off on the company as to the reasoning behind declining the position, handle it tactfully, so the door is left open. Things may change in a year (new hiring manager, new ownership) and you may need a job. Recruiters always appreciate and respect those candidates who make them look good if front of the client, even if they don't take the job.
When working with a recruiter, you have to remember that it is just like building any other relationship…..there is give and take. Once the relationship is built it needs to be maintained, as a good recruiter can not only be one of your best assets to a successful career, but a trusted colleague and friend. Please let me know if you have any questions. clay@careersolutionsco.com
5 May 2011
Posted by | Topic: Job Tips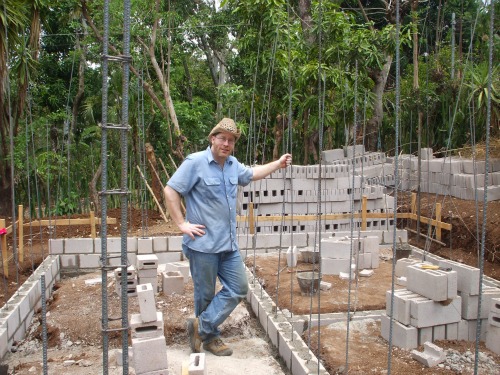 About a month ago, I took a huge risk I voluntarily traveled internationally to a third world country known best for earth shattering volcanic eruptions, large venomous snakes, and the MS-13 gang (largest growing gang unit in the US). There wasn't one specific reason for this adventure, although when you are jumped one Sunday coming out of church by the pastor who asks if you would be willing to go and before you are able to graciously pass on the opportunity, your wife butts in and says "yes, absolutely he will go", then do you actually need a reason?
Our Habitat For Humanity team, to my surprise was comprised not of bishops, priests, and monks, as I expected, but instead of normal, beer-drinking, fun-loving, tax-hating, card-playing folks like myself. Trust me, this turned the trip from "oh, geez, glad to be here" to "great, this will actually be fun". And fun it was!
We saw a lot of cool things, made some great friends, tackled one of the highest zip lines, attempted to play some soccer, danced our feet stiff, bought stuff we didn't need, dodged wild range roosters that charged, and ate spicy food that tasted good going down, but made you regret it the next day. However, not to be lost in all that fun was a single observation that really made me think.
The house I was assigned to was being constructed under the supervision of Mario and Manuel - Mario was the foreman and Manuel the laborer (a 50 year old man who did more work than our five team members combined). Neither of them spoke English and none of us spoke Spanish, so we all learned to use some key hand motions (believe it or not, they know the bird!). Our project was in the early stages of construction this means that physical labor was king of the day, so if you volunteer for one of these, attempt to choose a project near completion if you don't enjoy sweating or becoming a night-time subscriber to Icy Hot.
One of the first things I noticed was the attitude of Mario and Manuel. They approached work with a joyful spirit. They actually enjoyed being there, doing back-breaking labor for 9 hours a day. It's also important to note that masons, despite being a skilled trade, are paid more like a kid on a newspaper route than a skilled welder (difficult to swallow as a recruiter), so they weren't excited to be there for the money!
All week I tried to gain an understanding of why they had such a great attitude, and then on the ride back to the airport it hit me. The answer was in their approach to the job, (they weren't going to allow their situation to dictate their success) thus their attitude mimicked their approach. Mario and Manuel understood what needed to be done. Each accepted their role, they shared a common goal, but most importantly it was because they wanted to be there. How many times do we not want to be at work? I'm convinced they wanted to be there, because they enjoyed working together as a team.
How often do we not like work because of our teammates? Mario and Manuel taught me that the cohesion of a team has a direct affect on the success of the team. It was evident in the way they made us feel welcome to be a part of their team.
Back home, I see the opposite, where the focus is on individual achievement, and it concerns me. Why do we approach things more from an individual viewpoint than a team viewpoint? Possibility? Or perhaps our advantage with technology allows us to do more, so we feel more self-sufficient. Perhaps we earn more through reaching individual goals. Whatever the reason, I left El Salvador feeling reassured that the only correct approach to ultimate success is the team approach.
25 February 2011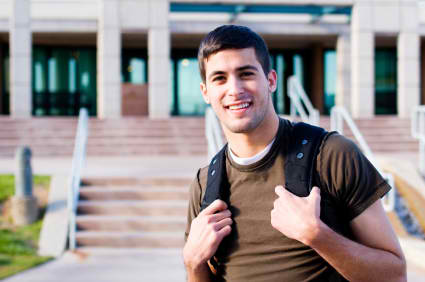 When a person goes off to college and has to answer that one question that everyone asks, "What do you want to do with your life?" or "What do you want to declare as your major?" It can be completely overwhelming. Seven years ago, up to 80% of college freshman did not declare a major. With so many areas of study and so many different fields, it's hard to make a decision. So, since we know agriculture, we're going to fill you in on what we know about that.
In one of the first blog posts we ever wrote, we talked about agriculture and why choosing a job in this field was worth it because over 1/4 of the United States GDP (Gross Domestic Product) is Agricultural-related. This translates to jobs. And Career Solutions is one of the best places to find these jobs.
But to answer that question on what type of jobs a degree in agriculture can get you, I've done some research and here's a couple of good resources I found.
1.
Georgia Agricultural Education
- This site lists dozens of agricultural positions and explains them all. It's a great tool resource to
2. The University of Phoenix has a
good list of agricultural careers
by positions too.
3. Another excellent resource is Purdue University. One of their specialties is in agronomy. Their
website can help answer any questions
regarding agriculture and education.
4. There is also the
United States Department of Agriculture or USDA
. Their website is full of current statistics, budgets, and laws and regulations and more.
There are so many areas you could explore. Have a look. What are your thoughts?
6 August 2011
Posted by | Topic: Job Tips
Today's topic - resignation letters. The key to effective resignation letters is factual information in a short format. If this takes you longer than 30 minutes to write, then Houston we have a problem…..and if you copy the format below, a simple copy/paste with some editing will make it feel more like 30 seconds. Resigning as a process is about wrapping up old stuff and beginning to think/plan for new stuff, so don't allow the old stuff to take longer than it needs to take. Do it accurately and professionally, but do it quickly. Here is a sample letter for your consideration:
Name (this needs to be your direct supervisor)
Title
Company
Address
Address
Date
Name,
Recently, I received an offer from xxx (company) to work as xxx (position), and after careful consideration, I realize that this opportunity is too exciting for me to decline. (the objective is to inform them of what has happened).
Therefore, please accept this letter as notice of my resignation from xxx (company) as xxx (position). My last day of employment will be MM/DD/YYYY. (the objective is to inform them of your intention).
During the last xxx years, it has been a pleasure working as an integral part of this team. I am thankful for this experience and wish nothing but continued success for xxx (current employer). Going forward please let me know if there is anything I can do to ensure this process is a smooth transition. (the objective is thank them and assure them you hold no ill will).
Best regards,
Name
Cell
Email
(this should be personal contact info that can be used to reach you after you leave)
Now that the writing phase is completed, consider the following notes before taking any action.
• Prior to submitting this letter make sure to have an accepted offer (preferably a signed offer letter) from the new employer in place
• Do not email the letter, instead schedule a face-to-face meeting with your direct supervisor, bring a copy of the letter to the meeting, and directly hand it to him/her
• Be prepared to be escorted out of the building immediately following the meeting (this is more common for sales people), but have your office emptied before going into the meeting
• Most importantly, no matter how mad you are, this process should be conducted in a positive manner, so not to burn a bridge get even with them by excelling in your new position
• Do not be swayed by counter-offers, they are short-term fixes to long-term problems, trust me the odds are against accepted counter-offers that end well
• Following the submission of the letter, you need to inform your network of your resignation