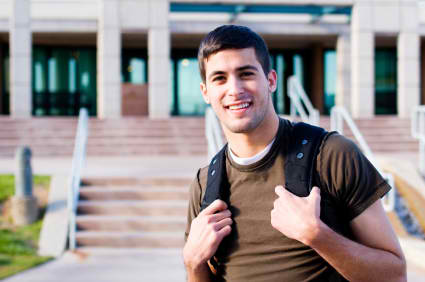 When a person goes off to college and has to answer that one question that everyone asks, "What do you want to do with your life?" or "What do you want to declare as your major?" It can be completely overwhelming. Seven years ago, up to 80% of college freshman did not declare a major. With so many areas of study and so many different fields, it's hard to make a decision. So, since we know agriculture, we're going to fill you in on what we know about that.
In one of the first blog posts we ever wrote, we talked about agriculture and why choosing a job in this field was worth it because over 1/4 of the United States GDP (Gross Domestic Product) is Agricultural-related. This translates to jobs. And Career Solutions is one of the best places to find these jobs.
But to answer that question on what type of jobs a degree in agriculture can get you, I've done some research and here's a couple of good resources I found.
1.
Georgia Agricultural Education
- This site lists dozens of agricultural positions and explains them all. It's a great tool resource to
2. The University of Phoenix has a
good list of agricultural careers
by positions too.
3. Another excellent resource is Purdue University. One of their specialties is in agronomy. Their
website can help answer any questions
regarding agriculture and education.
4. There is also the
United States Department of Agriculture or USDA
. Their website is full of current statistics, budgets, and laws and regulations and more.
There are so many areas you could explore. Have a look. What are your thoughts?