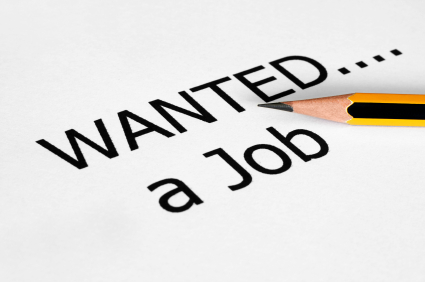 A few weeks ago, I discussed the keys to selecting a good recruiter. Today, I want to follow up on that discussion by reviewing how to effectively utilize a recruiter's services. Before doing that, I think it is critical to note that most recruiters work on contingency searches, meaning they only get paid when one of their candidates is hired by a client. Therefore, the two most important commodities to this type of recruiter are time and reputation. That being said, being respectful of these points will help greatly in understanding how to work your selected recruiter.
1)
Don't play games, be honest
- trust me, recruiters have seen it all and heard every sugar-coated excuse, so don't try to fool them……this will only get you dropped from their list of candidates (recruiters won't risk their reputation or time on someone who tells half-truths).
Just be up front about everything.
If you won't relocate, tell them. If there is a certain dollar amount required, tell them. If you have a non-compete, tell them. If you don't like a job they present, tell them. Don't string them along if you aren't serious about taking a new job, because you will be the boy who cried wolf!
2)
Ask for their opinion
- good recruiters won't judge you, and they have a wealth of knowledge to draw from. Ask them about your situation, your career path…...ask them about the company, the position, the interview…..pick their brain, but don't waste their time. This is also a good gauge on whether they are going to help you - a recruiter who spends the time doing this, probably actually cares about you. One disclaimer on this: Be prepared...some of the answers given may not be what you want to hear!
3)
Give the recruiter an opportunity to work for you
- things don't always happen overnight, so don't get mad if the results aren't immediate or in your time frame. Sometimes it takes me six months to place a candidate due to various restrictions or objections. Trust me, recruiters are always trying to move the process forward. It's okay to check in with the recruiter weekly (in fact this shows good follow-up skills and proves your interest), however, don't become a pest.
Never go around the recruiters back direct to the hiring company.
This only makes you look bad in front of the hiring manager and makes the recruiter mad!
4)
Give the recruiter as much detail as possible
- the more we know, the more we can help. Detailed information helps us sell you to our clients better. It helps us better understand your needs, so we don't present job opportunities that you wouldn't have interest in. Sometimes this may take two or three conversations or a face-to-face meeting. I am always better at helping those I have seen in person!
5)
Handle your discussions with the hiring company professionally
- recruiters can do some buffering of relationships, but if you torch a bridge, often you can take the recruiter down with you, so be professional. As I have stated before, making the recruiter mad by hurting their reputation is not a good idea, especially if you expect future assistance from them. The common example I see is when a candidate turns down a job offer…..instead of going off on the company as to the reasoning behind declining the position, handle it tactfully, so the door is left open. Things may change in a year (new hiring manager, new ownership) and you may need a job. Recruiters always appreciate and respect those candidates who make them look good if front of the client, even if they don't take the job.
When working with a recruiter, you have to remember that it is just like building any other relationship…..there is give and take. Once the relationship is built it needs to be maintained, as a good recruiter can not only be one of your best assets to a successful career, but a trusted colleague and friend. Please let me know if you have any questions. clay@careersolutionsco.com